LEARN LEVEL DESIGN FROM A PRO IN THIS VIRTUAL EVENT!
About this Event
This special VIRTUAL workshop is led by game designer Scott Rogers (God of War, Darksiders, Terminator VR: Fight for the Future) who will help you learn how to design levels for AAA games. Be prepared to learn, create, and have fun!
This event is open to the entire gaming community, whether you are a NYFA student or not, but space is limited!
WHEN: Thursday, September 24th, from 4-6 pm (PST) / 7-9 pm (EST).
WHERE: This is an ONLINE EVENT being conducted via ZOOM.
WHAT YOU WILL NEED: Graph paper and a pencil!
ATTENDEE INFORMATION:
Guest will be allowed to ask questions at the end of the interview.
Any disruptive behavior will result in being removed from the event.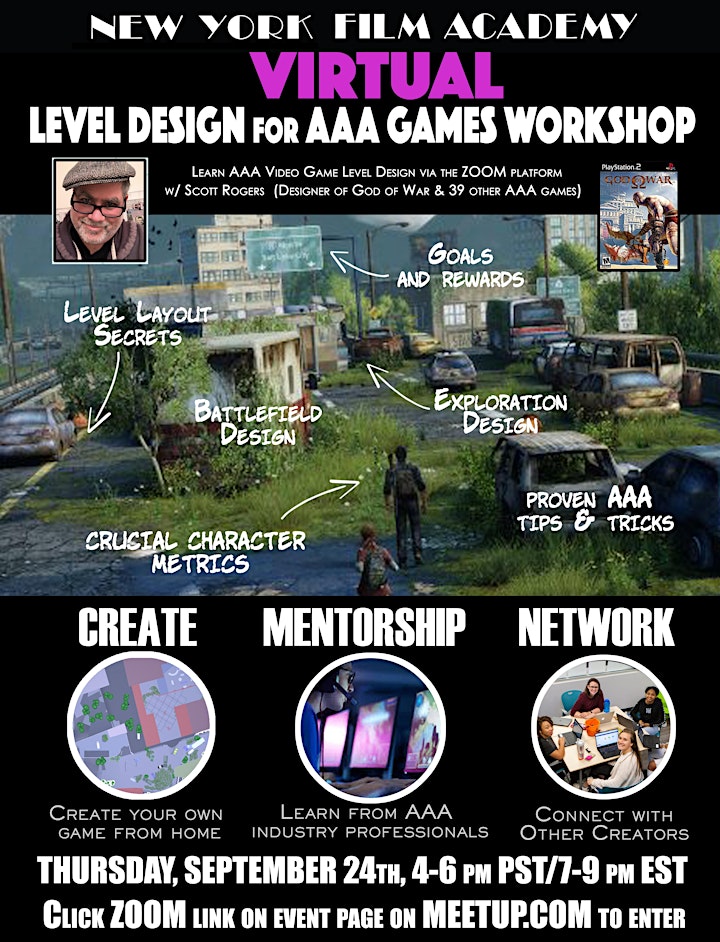 WHEN
September 24, 2020 at 5:00pm - 7pm
---